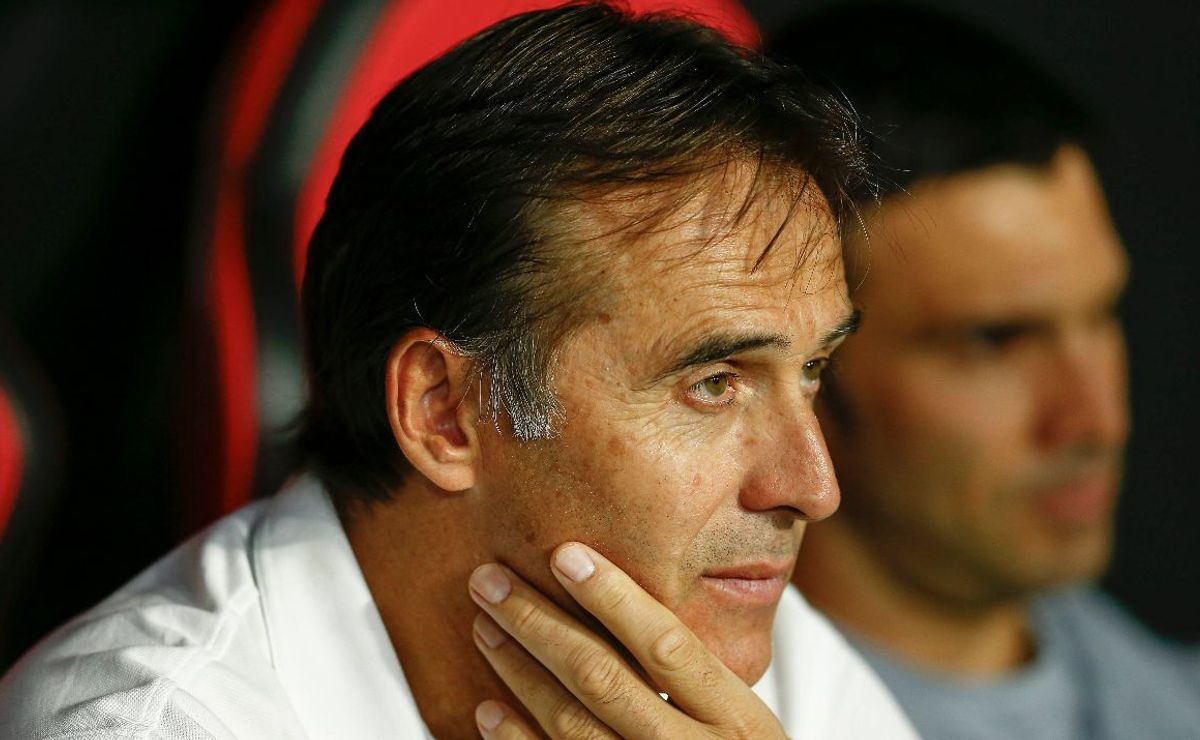 Wolverhampton Wanderers have finally found their new head coach. Julen Lopetegui was announced this Saturday as the club's new coach. The 56-year-old coach has experience with Porto, Real Madrid, Sevilla and the Spain coach.
"Julen is a top-tier manager, with excellent experience at an elite level of the game, and we are very pleased to have reached an agreement to bring him to Wolves," said club chairman Jeff Shi.
"From the beginning, Julen has been our number one choice to manage Wolves, and we look forward to welcoming him and his team when they join us in the coming weeks."
The Wolves had been without an official head coach for over a month. Bruno Lage was previously fired on October 2. Steve Davis has served as the team's interim head coach as the club searched for a permanent replacement.
Davis will have to continue in his role for a while longer. Although Lopetegui has been signed, the Spaniard will not take over at Wolves until November 14. This means that the new head coach will not be on the sidelines of an official match until after the World Cup break on December 26.
The West Midlands club have three games scheduled before the winter break, including a home clash against Brighton on Saturday.
The Spanish coach has an impressive resume.
Lopetegui previously worked his way up the ranks as manager of Spain's youth setups. He posted an impressive 81% win rate with the Spanish U19, U20 and U21. His U19 and U21 teams won European championships while he was in charge.
The Spanish coach also directed the Spanish national team. Lopetegui never lost a game in his two years with the national team. Despite the impressive record, Spain fired their manager after he accepted the Real Madrid job in the summer of 2018. Things did not go so well in Madrid, as he was sacked after just 14 games.
However, Lopetegui did an excellent job at Sevilla. He managed to win the Europa League in his first year with the rojiblancos. Wolves fans hope he can replicate these successes at his new club.
Photo Credit: IMAGO/Pressinphoto