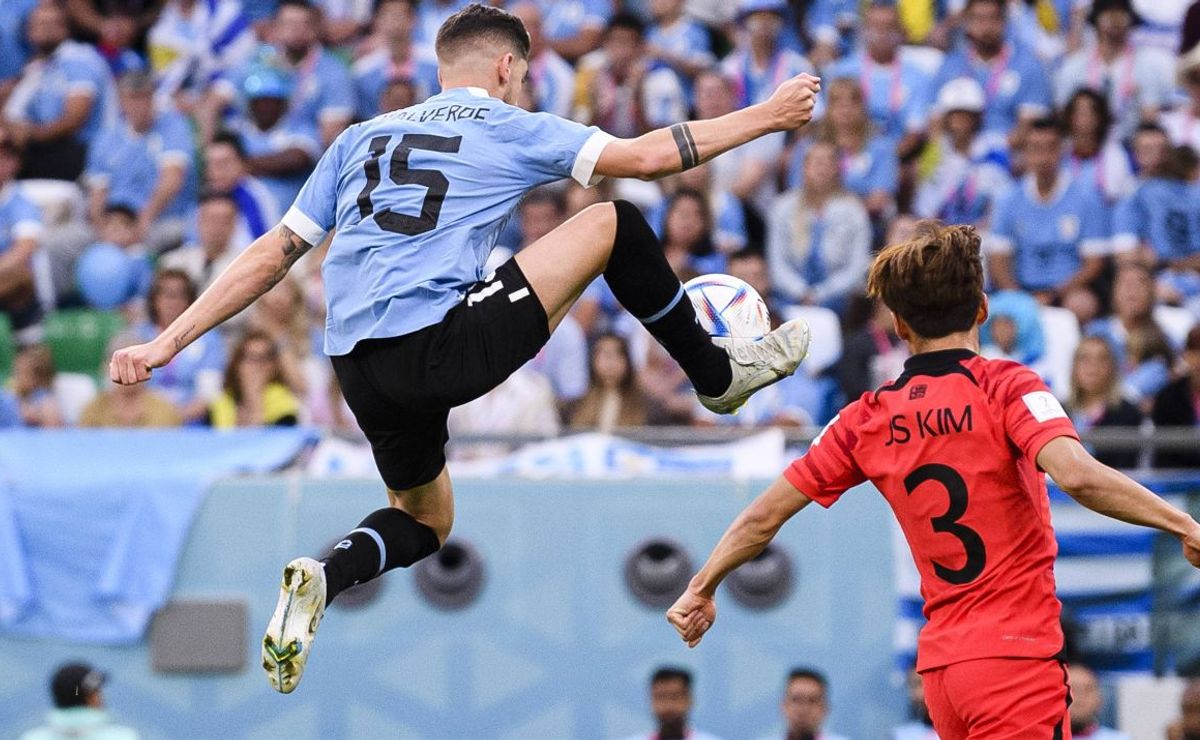 It wasn't a great match.
Uruguay and South Korea met in the first match of Group H, and it was a boring affair. Well done if you managed to sit through it all.
Uruguay fielded a strong midfield of Matías Vecino, Rodrigo Bentancur and Federico Valverde but lacked pace and breadth. Starting Martín Cáceres at right-back in a 4-3-3 formation hardly screams "adventurous." Luis Suárez and his second-half replacement, Edison Cavani, were anonymous. Darwin Núñez managed a meager 55% completion rate and his finishing touch reached, at times, comic levels.
Clearly, Uruguay lacks quality on the wings. Left-back Matías Olivera looked menacing a couple of times in the first half, but was toothless in the second half, being replaced by Matías Viña in the 79th minute.
Disappointing performance from Uruguay's 'old guard'
Uruguay's only real chances came at the end of the two-half. Diego Godín headed the post from set pieces in the first half while Federico Valverde hit the woodwork from 25 meters after some individual brilliance.
Uruguay simply couldn't string enough passes together. Bentancur was most threatening in the forward role which he assumed in the second half. Putting the class of Valverde and Bentancur and as close to the strikers as possible is probably the way to go.
Darwin Nunez certainly had a poor game, but his partnership with Suarex or Cavani just didn't look good. At this stage of his career, Suárez and Cavani are more useful as impact subs. Diego Alonse needs to be brave and let the younger generation of Valverde, Darwin and Maxi Gomez roam more freely to create and convert chances.
The current squad of Uruguay lacks breadth. Their back four are stiff but they proved to be extremely effective for most of the game against the Koreans. Having a more fluid attack with young players swapping positions can make up for these shortcomings.
Diego Alonso has a call to make. Experience, old heads and rigidity? Or fluidity, freshness and uncertainty?
Photo credit: IMAGO / MexSport Agency