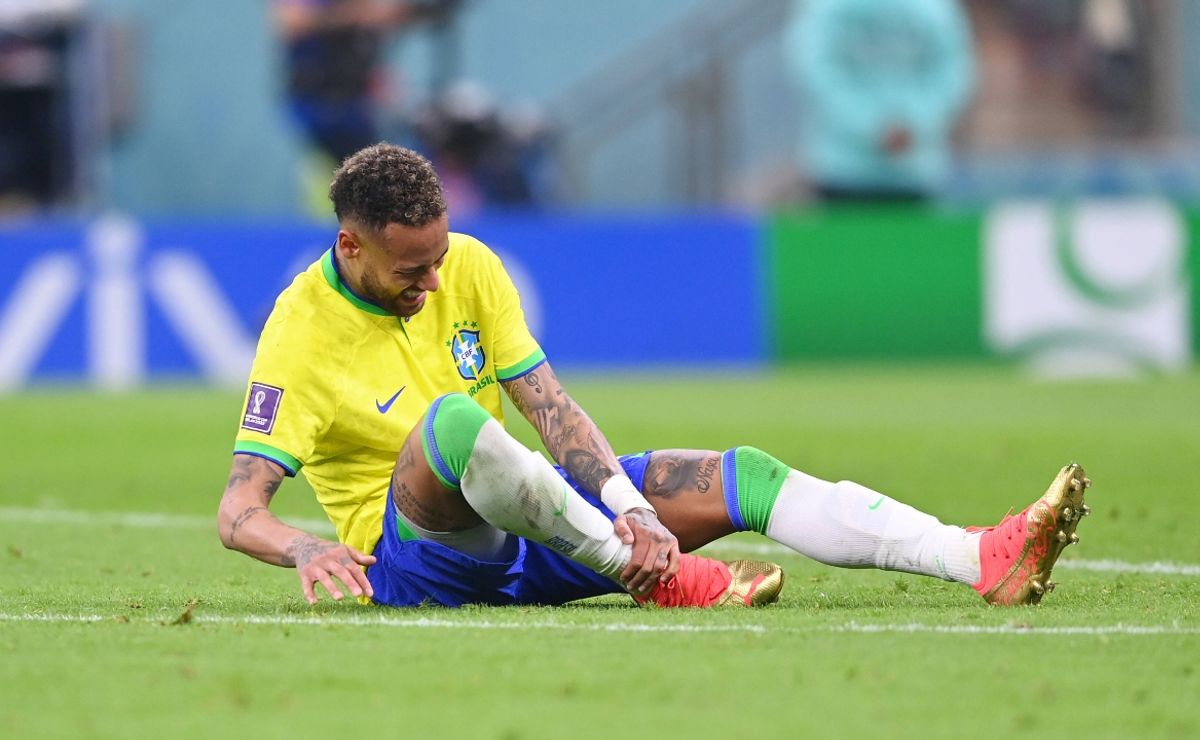 Brazil started their 2022 World Cup strong. The highest ranked team in the tournament beat Serbia 2-0 on Thursday. Tottenham Hotspur striker Richarlison scored both goals of the day for the Brazilians. However, there was also some bad news to come out of the match.
Superstar Neymar had to be substituted at the end of the World Cup match against Serbia due to an ankle injury. The PSG player was seen crying sitting on the bench in the final minutes of the game. The team doctor, Rodrigo Lasmar, has confirmed that scans have been carried out and that his star will be ruled out for the next two games.
Scans reveal ligament damage
"Scans showed a lateral ligament injury in Neymar's right ankle, along with a small bone edema," Lasmar explained.
Along with Neymar, Danilo was also injured in the match. Although, the defender was able to complete the game on the pitch. However, both players are now ruled out for the remaining two group stage matches.
"The players are still undergoing treatment," Lasmar continued. "It is very important to be very calm, at peace. This evaluation will be carried out daily so that we have information and make the best decisions based on it".
"We can already say that we will not have both players for the next game, but they are still being treated with our goal of trying to recover in time for this competition."
Neymar's injury casts doubt on tough World Cup matches
Brazil will face Switzerland on Monday, November 28. The two teams are currently tied on three points at the top of World Cup Group G. Switzerland previously beat Cameroon in their opening game of the tournament. Brazil ends its group stage with a match against Cameroon on Friday, December 2.
Although the Brazilians will have to win without Neymar in these two games, fans will cross their fingers that the superstar can be fit for the knockout phase of the tournament.
PHOTO: IMAGO / Ulmer/Team Photo
World Cup 2022 Guide
Here are some resources to help you make the most of the biggest event in soccer!