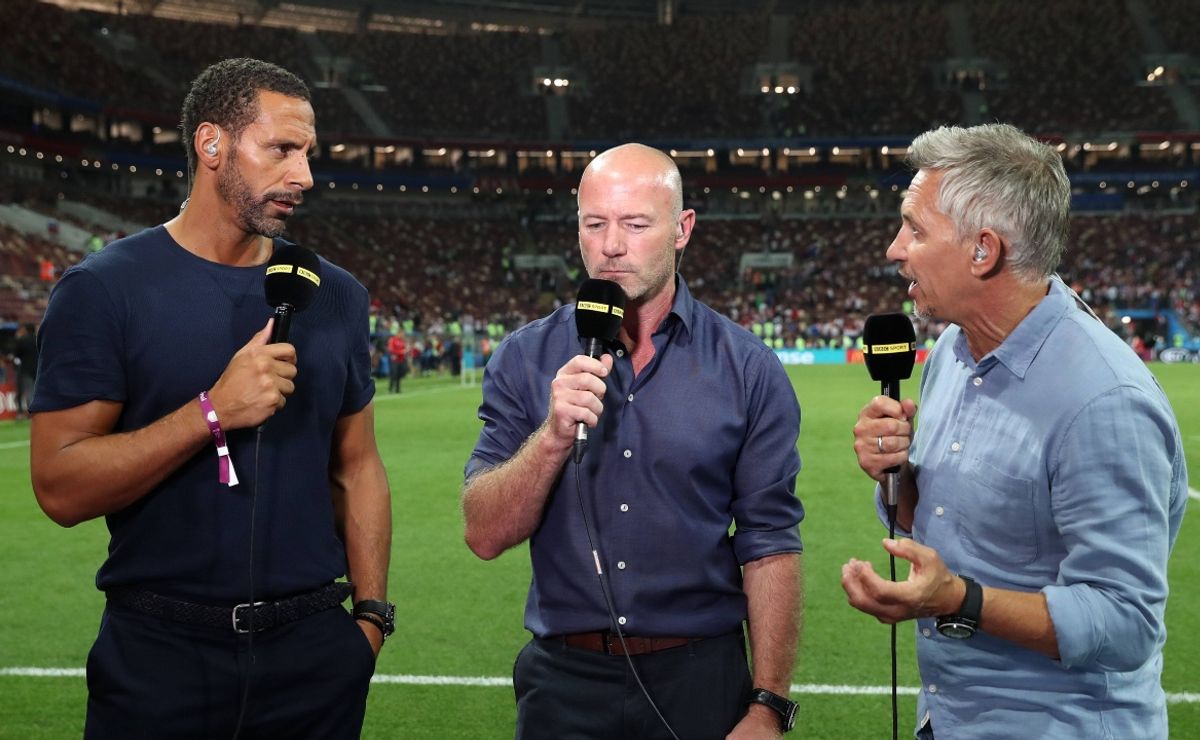 BBC has officially announced its on-air talent lineup ahead of the upcoming 2022 World Cup in Qatar. The British broadcast network will broadcast 33 of the tournament's matches on the channel and iPlayer.
The commentary roster will include Guy Mowbray, Steve Wilson, Jonathan Pearce, Steve Bower, Robyn Cowen, Alistair Bruce Ball, Simon Davies, Ian Dennis, Pien Meulensteen, Conor McNamara, John Murray, Mark Scott and Vicki Sparks.
These presenters will then be joined on the booth by an impressive list of co-commentators including Karen Bardsley, James Collins, Dion Dublin, Maz Farookhi, Danny Gabbidon, Jermaine Jenas, Martin Keown, Jayne Ludlow, Clinton Morrison, Danny Murphy , Robbie Savage, Peter Schmeichel, and Stephen Warnock.
BBC has a strong World Cup studio team
Along with the match commentators, the BBC also released the names of the television analysts. Led by the popular Gary Lineker and Gabby Logan, the studio team boasts some big names.
Alan Shearer, Rio Ferdinand, Jermaine Jenas, Micah Richards and Alex Scott are the main analysts for the BBC. This group will also focus on England matches. Richards and Scott are two of the best in the business at their jobs.
Danny Gabbidon, Ian Rush and Ashley Williams will represent Wales throughout the tournament. In addition, the chain has Vincent Kompany, Didier Drogba, Laura Georges, Jürgen Klinsmann, Mark Schwarzer, Gilberto Silva and Pablo Zabaleta.
Kelly Somers, Emma Saunders and Catrin Heledd report from the England and Wales camps during the World Cup.
In addition, the BBC will broadcast documentaries, news coverage and even podcasts throughout the tournament on its platforms. The company will even use social networking sites like Instagram and TikTok.
The network shares UK broadcasting rights alongside ITV. Following the release of the full World Cup schedule, the two broadcast companies split the tournament matches.
PHOTO: IMAGO / Sportimage
World Cup 2022 Guide
Here are some resources to help you get the most out of soccer's biggest event!