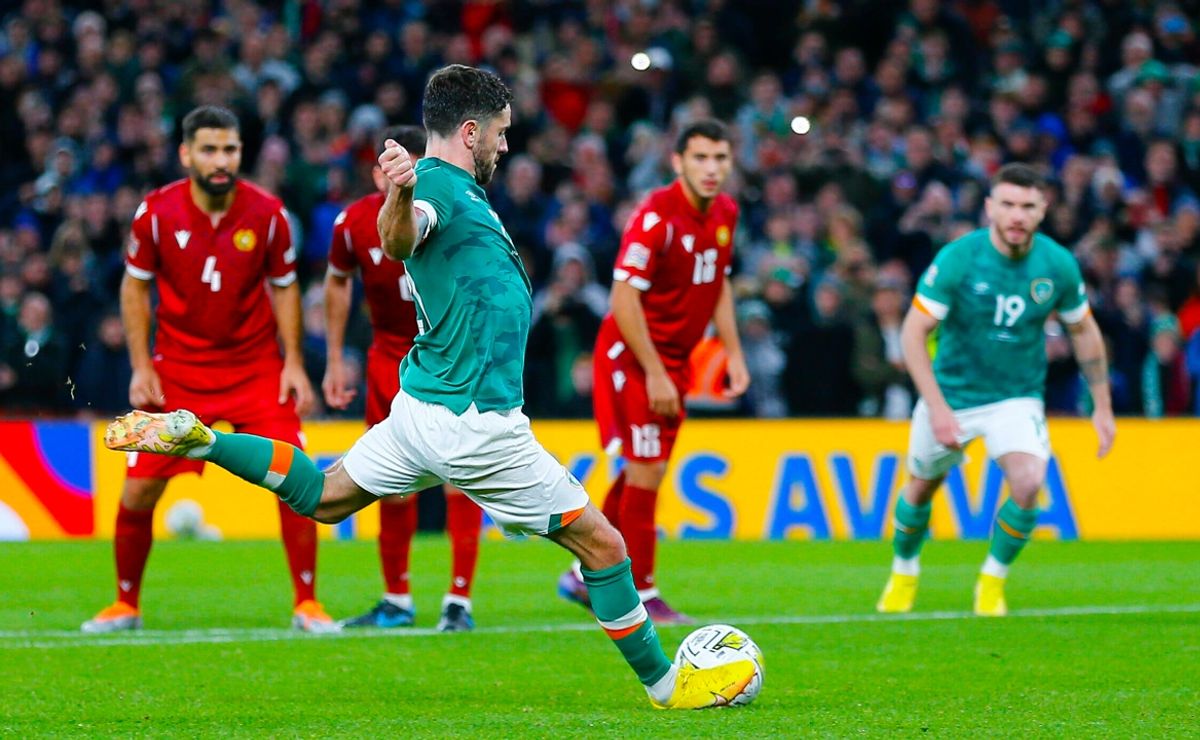 Teams competing in the 2022 World Cup have a very short window to prepare for the tournament. As the Qatar World Cup takes place at an unusual time, the teams have much less time to train together before the competition.
Most European clubs have matches scheduled until November 13. This is just a week before the opening match of the World Cup. Obviously, most of the nations that have players in European competitions will be together less than seven days before the start of the tournament.
Despite this small window, there will be a plethora of international friendlies before the World Cup. There are currently 23 international clashes involving World Cup teams on the calendar. However, most of these matches will not be broadcast on ESPN+.
The first day the streaming service will broadcast international matches involving World Cup teams is November 16, when Poland takes on Chile in Warsaw. ESPN+ will also broadcast 10 other men's international matches that day involving nations not competing in the upcoming tournament.
Watch international friendlies on ESPN+
Includes: Bundesliga, LaLiga, Championship, MLS and more
Watch now
In total, the streaming service broadcasts 35 international friendlies between November 15 and 20. Two of the games available on ESPN+ involve World Cup nations. Along with the Poland game, Portugal plays Nigeria on November 17 on ESPN+.
Upcoming international friendlies available on ESPN+
November 15
Hamburger SV vs Orange County SC
Nov. 16
Kosovo vs. Armenia, Andorra vs. Austria, Lithuania vs. Iceland, Cyprus vs. Bulgaria, Latvia vs. Estonia, Czech Republic vs. Faroe Islands, Turkey vs. Scotland, Gibraltar vs. Liechtenstein, Moldova vs. Azerbaijan, Poland vs. Chile and Albania vs. Italy.
November 17
Romania vs. Slovenia, North Macedonia vs. Finland, Montenegro vs. Slovakia, Malta vs. Greece, Israel vs. Zambia, Portugal vs. Nigeria, Luxembourg vs. Hungary and Republic of Ireland vs. Norway.
November 19th
Albania vs. Armenia, Kosovo vs. Faroe Islands, Turkey vs. Czech Republic, Gibraltar vs. Andorra, Sweden vs. Algeria and Stuttgart vs. FC Cologne.
November 20
Slovakia vs. Chile, North Macedonia vs. Azerbaijan, Norway vs. Finland, Slovenia vs. Montenegro, Israel vs. Cyprus, Moldova vs. Romania, Malta vs. Republic of Ireland, Hungary vs. Greece, Luxembourg vs. Bulgaria and Austria vs. Italy.
PHOTO: IMAGO / Action Plus
World Cup 2022 Guide
Here are some resources to help you get the most out of soccer's biggest event!