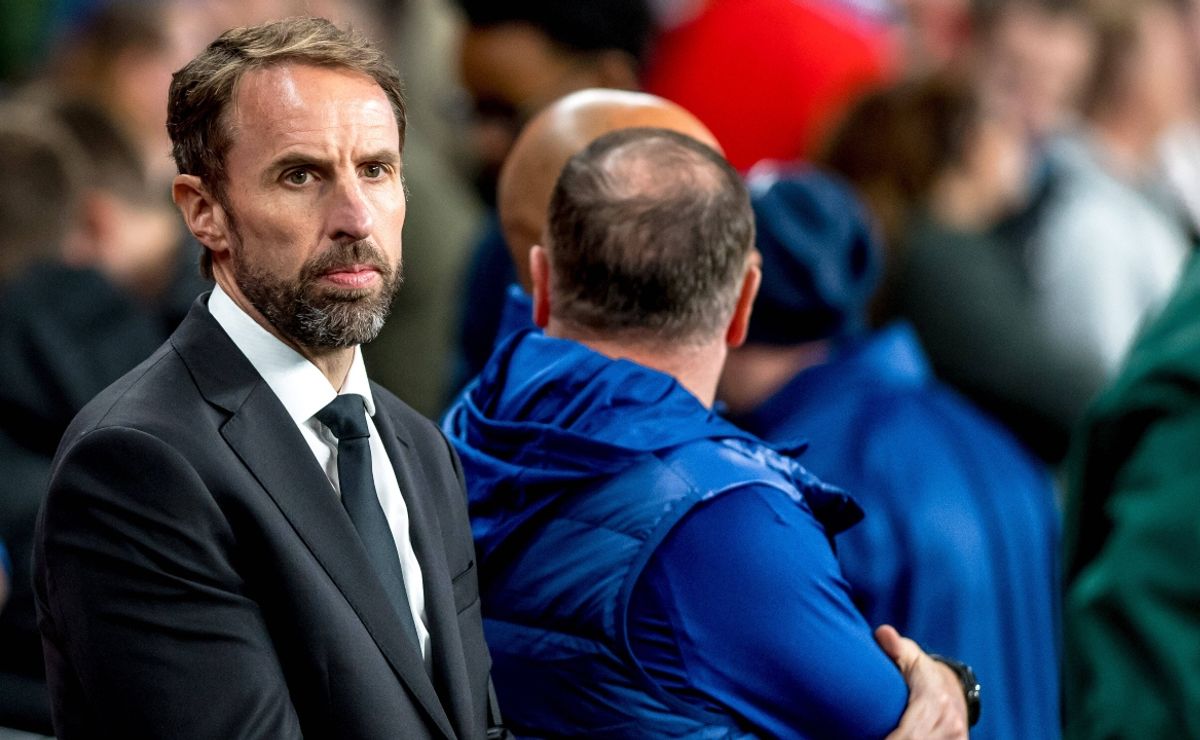 Apparently Gareth Southgate won't be doing half-time interviews during World Cup matches. The England boss, along with the Football Association, reportedly discussed the issue in recent weeks. They finally came to the decision to ignore FIFA's pleas.
FIFA previously granted the broadcasters of the tournament in Qatar the possibility to interview the coaches during half-time. The sport's world governing body wants to give fans more access during the upcoming World Cup. Coaches, however, are not required to conduct the interviews, as they are not yet mandatory.
Sportsmail claims that Southgate decided not to be available for half-time interviews because it might create a distraction during an important moment. The coach also wants to take advantage of the full half-time break with his players.
Gareth Southgate unavailable for part-time interviews
However, Southgate will be available to broadcasters before the match and directly after the final whistle. This would meet FIFA's guidelines for coaches at the World Cup.
England enter the upcoming tournament as one of the favorites to take home the trophy. Despite the immense talent of their team, the Three Lions have not won a game since March. This covers a span of six games that includes three losses and three draws.
While Southgate declined the invitation, France head coach Didier Deschamps reportedly agreed to the half-time interviews. The former France international won the 1998 World Cup and Euro 2000 as a player. Deschamps also collected the 2018 World Cup trophy as head coach of France.
Half-time interviews are a bit of a new concept for major soccer competitions. Crystal Palace manager Patrick Vieira previously became the first Premier League manager to conduct a half-time interview earlier in the current campaign. The former Arsenal star spoke to Sky Sports during his team's clash with the Gunners in August.
The 2022 World Cup in Qatar is scheduled to start on Sunday, November 20.
PHOTO: IMAGO / UK Sports Pics Ltd.
World Cup 2022 Guide
Here are some resources to help you get the most out of soccer's biggest event!