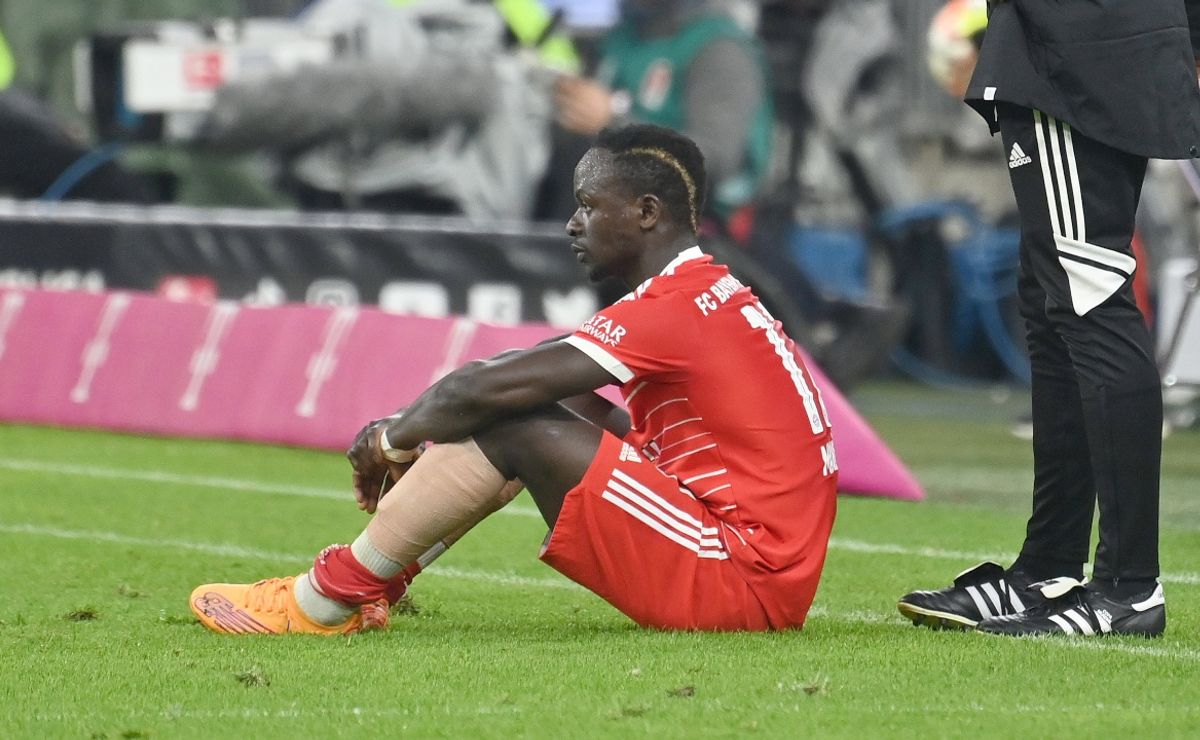 Bayern Munich and Senegal star Sadio Mané suffered a lower leg injury on Tuesday night that puts his World Cup status at risk. Mané fell 15 minutes into the Bundesliga duel between Bayern and Werder Bremen. While the German giants won the match 6-1 on the night, the biggest concern was Mané's injury.
After the victory, Bayern coach Julian Nagelsmann confirmed that a scan will be carried out. "He's going to have to get an X-ray to see what happened," Nagelsmann said. "He received a blow to the tibial plateau [the front of the shin]. It's a painful place."
Mané was able to walk straight through the tunnel after suffering the untimely injury.
Bayern assistant coach Dino Toppmoller was optimistic about the seriousness of Mané's injury. "[It's] nothing too serious and his participation in the World Cup should not be in danger, "said the coach. However, Wednesday's reports unfortunately paint a slightly different picture.
The club released an updated statement Wednesday morning on its official English-language Twitter account about the injury. "Sadio Mané suffered an injury to his right fibula during #FCBSVW," the club said. "He will miss the game against Schalke. Further examinations will be carried out in the coming days, and FC Bayern is in contact with the medical staff of the Senegalese Football Association."
Sadio Mané out of the World Cup
Commentator Derek Rae, via German outlet Bild, tweeted that Mané will reportedly miss the upcoming World Cup. The legendary voice of football claimed that the Senegalese player broke a tendon in his leg; however, he remained cautious about an official diagnosis from the team.
French news source L'Equipe also reported that Mané will also miss the World Cup. If confirmed, it would be a huge blow to Senegal's chances of making a deep run in the tournament.
Senegal begins its World Cup in less than two weeks. The African champions play the Netherlands on November 21. They also face hosts Qatar and Ecuador in Group A of the competition.
Mané is not only one of the most important players in Senegal, but he is also one of the best players in the world. The former Liverpool star has racked up nine goals and four assists in 20 games in total between the Bundesliga and the Champions League.
PHOTO: IMAGO / Sven Simon
World Cup 2022 Guide
Here are some resources to help you get the most out of soccer's biggest event!