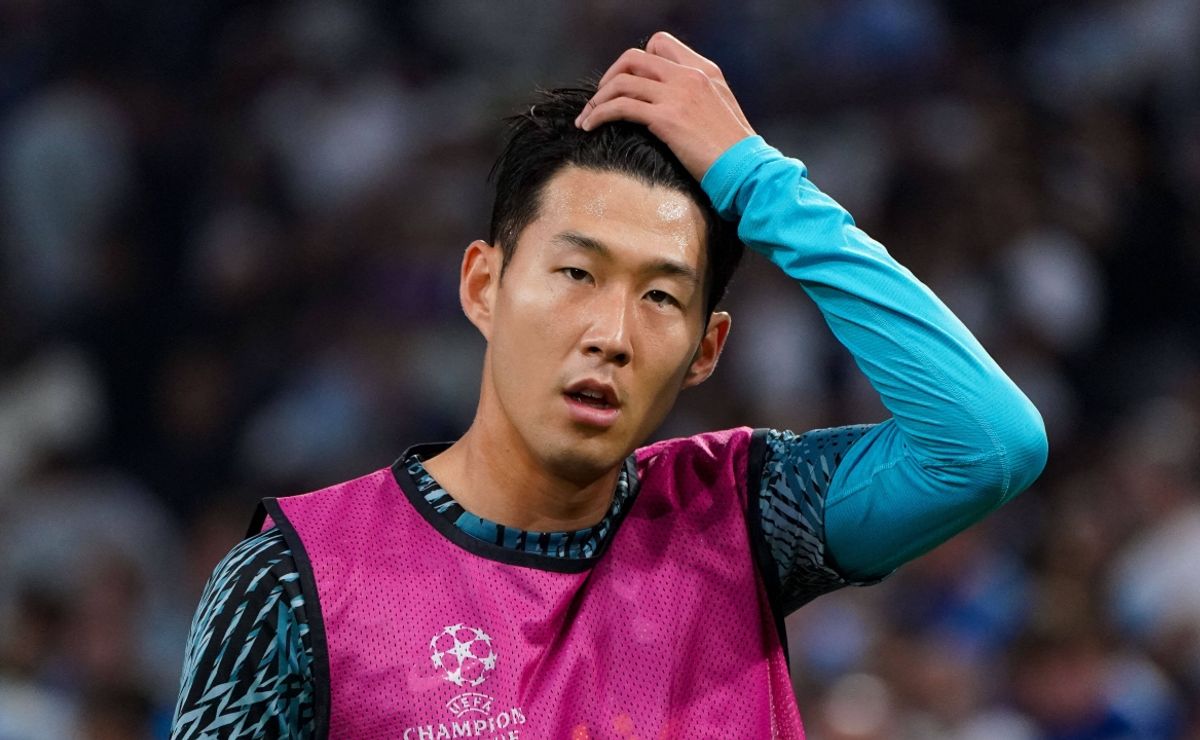 Tottenham star Son Heung-min will soon undergo surgery to repair a broken cheekbone, putting his World Cup status at risk.
The South Korean international suffered the serious injury during the first half of his club's UEFA Champions League match against Marseille on Tuesday. Spurs won the game and finished top of their Champions League group.
Son collided with Marseille defender Chancel Mbemba midway through the first half. Mbemba's shoulder slammed into Son's head as the pair attempted an aerial challenge.
The Spurs striker was obviously sore as he stayed on the pitch for some time. He eventually got to his feet and walked off the field; however, Son wobbled and needed help to stay on a straight line as he entered the tunnel.
Daily Mail previously reported that Son potentially broke the zygomatic bone on the left side of Son's face. The outlet claimed that the star was undergoing tests to reveal the damage. Spurs later confirmed the broken bone.
"We can confirm that Son Heung-min will undergo surgery to stabilize a fracture around his left eye," read an official Spurs announcement. "After the surgery, Son will begin rehabilitation with our medical staff, and we will update fans of him in due course."
Son Heung-min's World Cup status in doubt
Son will undoubtedly miss Sunday's big game against Liverpool in London. However, it remains to be seen how long the 30-year-old striker will be out of action. After the Liverpool game, Spurs have two more games before the World Cup break.
South Korea also has a friendly match scheduled for Friday, November 11. While his country will surely not be rushing Son back for the friendly, it will be a race to get their superstar back in time for the World Cup. However, there is hope within the camp that she will be available during the competition. South Korea's first game in the tournament is on Thursday, November 24 against Uruguay.
PHOTO: IMAGO / Panoramic