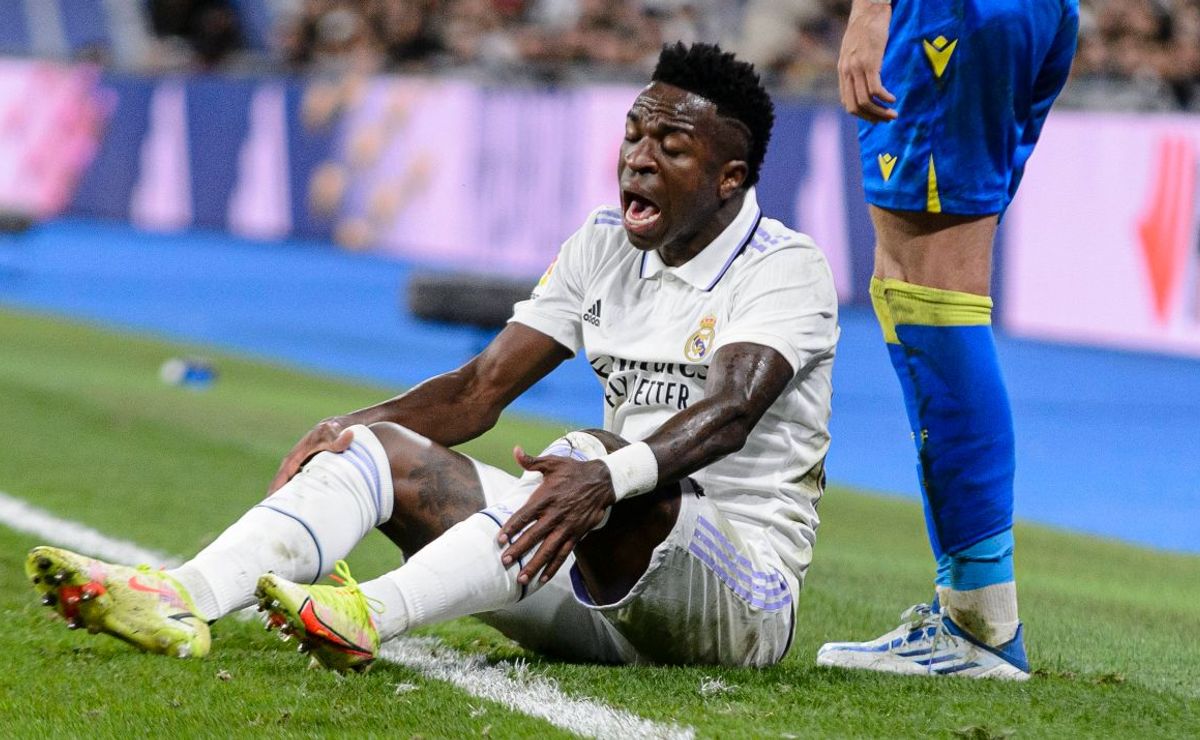 After Real Madrid's tense victory over Cádiz last week, the message: "Thank God, another game without injuries"
It was a statement that was partly a genuine relief given the state of his injuries ahead of the 2022 World Cup tournament, and partly a thinly veiled criticism of the treatment he believes he has received in La Liga.
And it has become a debate that has dominated the headlines in Spain.
Vinicius Jr. and the boy who cried wolf
In a broadcast on ESPN FC, Frank Leboeuf summed up the theme perfectly with Vinicius using the classic children's tale "The Boy Who Cried Wolf". In many ways, it's an apt analysis of the situation, though in a vacuum it's perhaps a bit too simplistic.
There are nuances in this situation, but objectively Vinicius has been, by far, the player with the most fouls in Spain and one of the most fouled in Europe.
Carlo Ancelotti, as always, recently offered his vision:
"Fair play is not so common in Latin countries. It is much more common in other countries. But fair play is one of the most important parts of football. Trying to provoke a player is not fair game, either physically or verbally, but Vinícius needs to get better at how he responds to this. He is young, so he will improve in this aspect ".
But while his anger at the lack of referee protection has merit, it also played a role with some of his embellishments. It's become this endless cycle of opponents fouling Vinicius, followed by Vini Jr. himself selling contact sometimes to make sure the ref sees it, the ref getting tired of the embellishment, and finally the legitimately bad fouls they are not punished.
And therein lies the problem. Vinicius is not entirely wrong. But until he approves of his reaction and approach, defenders will continue to use this against him and discourage him. Football, like life, is not fair and to get to the top you will have to focus above all else on what you can control.
Photo credit: IMAGO / NurPhoto