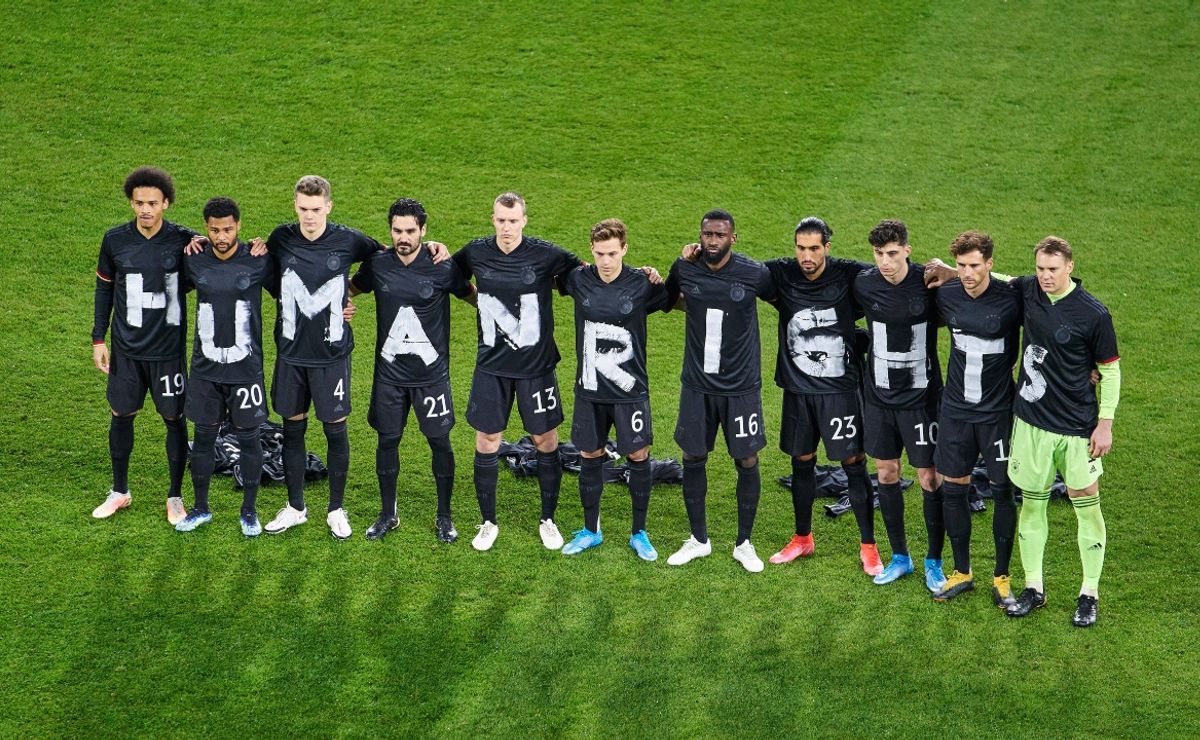 FIFA has sent an official letter to all the teams that will participate in the next World Cup in Qatar, in particular those involved in peaceful protests. The sport's governing body sent the letter to urge the 32 teams to "focus on football".
The 2022 World Cup has received constant criticism for a multitude of issues. Corruption, human rights issues and the migrant worker crisis are just some of the concerns in the host country of Qatar.
The letter, signed by FIFA president Gianni Infantino, asked teams to be respectful of the host country. "We know that football does not live in a vacuum and we are equally aware that there are many challenges and difficulties of a political nature around the world," says the letter obtained by the BBC. "But please don't let football get dragged into every ideological or political battle out there."
"At FIFA we try to respect all opinions and beliefs, without giving moral lessons to the rest of the world. No people, culture or nation is "better" than another. This principle is the cornerstone of mutual respect and non-discrimination."
"And this is also one of the fundamental values ​​of football. So please let's remember that and let football take center stage."
"We have the unique occasion and opportunity to welcome and embrace everyone, regardless of origin, background, religion, gender, sexual orientation or nationality."
FIFA frustrated with peaceful protests by World Cup teams
Participating nations have already planned ways to help bring some of these problems to light. Denmark will wear plain jerseys so that the kit manufacturer's logo, Hummel, is not visible. Australia also recently released a video urging Qatar to abolish its same-sex laws.
Ten European teams, including England, will also have their captains wearing One Love bracelets. The campaign promotes inclusion and equality. England players have also extended an invitation to migrant workers to visit the team's training camp in Qatar. These workers can watch practices and spend time with the players.
The World Cup is set to start in almost two weeks.
PHOTO: IMAGO / ActionPictures
World Cup 2022 Guide
Here are some resources to help you get the most out of soccer's biggest event!