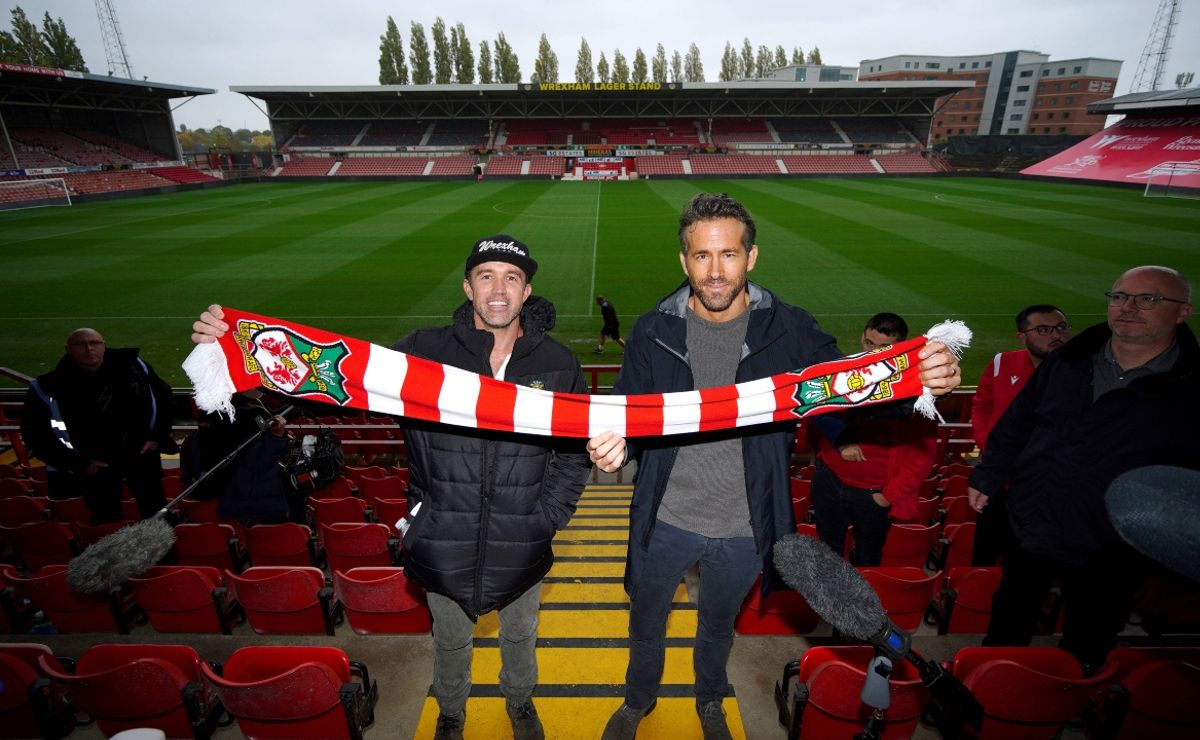 Wrexham AFC look set to expand their home stadium soon with a new expansion approval. The Welsh club approved a new proposal during a meeting with the Wrexham County Borough Council on Monday. The plan is to add a 5,500-seat grandstand to the historic Racecourse Ground.
First, Wrexham must tear down the existing kop to make room for the new stand. The old grandstand has reportedly been in poor condition for over a decade.
Owners and co-chairmen Ryan Reynolds and Rob McElhenney released a statement on the news. "With planning committee approval now secured, we can move forward with Kop Development, beginning with the demolition of the existing structure," the duo stated.
"The derelict state of the Kop has long been an eyesore and we hope that by the start of the 2024/25 season, it will be brought back into use, with a further 5,500 fans able to watch the matches live, as well as providing an excellent backdrop for those watching on television."
"We would like to thank the planning committee for the positive decision they have made and all those who have been involved with our application."
Wrexham's historic stadium is extended and renovated
Racecourse Ground is a historic stadium in the United Kingdom. Initially built in 1807 and opened for football matches in 1864, the stadium has been Wrexham's only permanent home. In fact, it is the oldest stadium that still hosts international football matches.
The Welsh national football team began playing competitive matches on the pitch in 1877. Nearly 150 years later, the Dragons still occasionally play at the Racecourse Ground.
The club determines full funding for the stadium expansion later this month. However, the club has announced that the property is making a "significant financial contribution" towards the new stand.
Reynolds and McElhenney previously bought the Welsh side in 2020. Nearly 99% of Wrexham Supporters Trust members approved of the decision.
PHOTO: IMAGO/PA Images